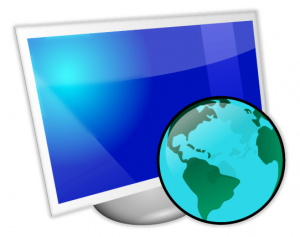 The graphic design process is vital to a lot of businesses. Whether it is the design of a corporate campaign, or the creation of a simple corporate logo, it has to work effectively. With the help of new website creation tools and programs, creating a website might appear simple. A good graphic design company has the in-depth knowledge that can give your website a good position, and make it stand out among millions of other websites. The reasons for taking the help of graphic design company can be many; however, there are few important ones that we must discuss.
What Are the Reasons?
Reliability is a crucial factor that can convert the new visitors to your site into regular users. If your company has a poorly designed website, the visitors may hesitate returning. A professional graphic design company makes your website look good, and gives an impression that you are a recognized professional and not an ordinary one.

Security is a vital feature that a graphic design company can offer you. A graphic design company can guarantee that your website is not just professional in its look, but is also secured for your visitors.

The professionalism offered by a graphic design company is priceless. If your web page is designed in an irregular manner, visitors coming to your website may go elsewhere for graphic design services. They will also express doubt regarding the professionalism level that your firm can offer them. If you take the help of a graphic design company to develop your website, they will automatically make your website look more professional.

Not everyone is capable of writing content for websites. Writing for websites needs detailed understanding of the inner workings of search engines. A professional graphic design company will have expert writers who can create good content for the website that will certainly attract more and more visitors to your website.

The visual appeal is essential to the success of your website. An expert graphic design company knows what appeals to the general audience. They have photographs and artists who can create exclusive graphics for your website.

Getting a high rank in search engines is an essential factor for achieving success. There are numerous techniques that can be used. A professional graphic design company knows the techniques to optimize your site so that your website gets a high rank in the search engine desired by you.

A graphic design company has more connections and links within the industry compared to the average person. As a result, they can use more resource while they are creating your company's website. They can also guarantee best hosts and other related services in business.